A new year on the horizon always brings with it a spotlight on the best new talent. The Hype List is our annual rundown of who you should be keeping an eye on over the next twelve months. We've already been bringing you some of our standout picks, but there's a whole universe of exciting music to get lost in. We'll be introducing you to the rest of them in two bumper parts – this is the second. Here's who else you need to watch.
---
FROM: Newcastle, UK
LISTEN TO: Bleak Sublime
Born in London but raised in the North East, 23-year-old Lizzie has had a knack for songwriting from an early age, but it's truly started to shine over the last twelve months. Offering thoughtful and important commentary paired with an ever-expanding range of sonics – indie, alt-rock, and acoustic ballads standing out so far – she's slowly but surely gearing up towards a true breakout moment. FH
---
FROM: Auckland, New Zealand
LISTEN TO: Handle
Molly Payton has bounced back and forth between countless homes, leaving her understandably disoriented in the foreign but now homely city of London. The one consistent is the urge to create, expunging evocative lyrics and ever-evolving songwriting from her constant state of flux. Bittersweet guitar tones and a poignant vocal presence have led to some distressingly impressive tracks and her forward drive refuses to yield. FH
---
FROM: London, UK
LISTEN TO: Better
Last year emie released her debut EP 'white light' which amassed over 7 million global streams online. She's taken that momentum into 2022 with a host of singles, culminating in the release of her follow-up EP 'deep down'. Opening up for Lewis Capaldi and GRACEY, emie has captured the attention of a fast growing fanbase, leading to her own headline show at Camden Assembly. SOC
---
Amelia Moore

FROM: Georgia, USA
LISTEN TO: I Feel Everything
2022 saw Amelia release her debut EP 'teaching a robot to love'. Her music reflects her move from a sheltered and religious household in Georgia to Los Angeles, and how her need to create was driven by the COVID pandemic. Speaking to Dork earlier this year, Amelia explained that she has "very big plans and very big goals". SOC
---
Jessica Winter
FROM: Hampshire, UK
LISTEN TO: Choreograph
Moving from the quiet southern isles to the overwhelming multiculturalism of England's capital, Winter's chameleon tendencies were brought to the surface as the amiable and upbeat singer-slash-producer absorbed all sorts of weirdness around here. Settling on a style described as goth-meets-indie-pop, the newcomer stands proud with her small but growing community of misfits. FH
---
DEADLETTER
FROM: London, UK
LISTEN TO: Binge
A group of childhood friends, 2022 has seen DEADLETTER build up to the release of their debut EP 'Heat!, which suggests there is more to them than being a post-punk band. Touring relentlessly throughout the year, they've fostered a reputation as one of the most exciting bands in the UK in the process. SOC
---
FROM: Auckland, New Zealand
LISTEN TO: Threads
Despite the ties to her sister Ella (you may have heard of her – Ed), Indy is forging her own path. Her passion for poetry and writing has taken her from Auckland to New York via LA, and embedded a deep sense of universality. Having spent four years honing her words into a distinct sound, Indy's sudden reveal is taking the world by storm. FH
---
FROM: London, UK
LISTEN TO: Bitter
Beginning his musical education on his brother's guitar at age 12, Deyaz' new found passion led him into a scholarship at London's esteemed Guildhall music school, but after a while, this felt too confined and he returned to pursue his self-education. After nearly a decade, he began releasing his own music – the first of which was 'WHY NOT' – a debut mixtape that saw great success (10 million+ streams, 'FYI'). His follow up single 'Bitter' is an honest tale of his battles with addiction. SOC
---
FROM: Edinburgh, UK
LISTEN TO: Miss Me Now
Brooke Combe's music is inspired by heroes of soul music – icons like Diana Ross, Gladys Knight & Whitney Houston who were introduced to her by her mum and grandma when she was a child. Adopted by 'the indies' – she supported The Snuts on tour, 'FYI' – her recent single 'Miss Me Now' marks out the multi-instrumentalist (she can play six instruments, the show off) as one to watch very closely indeed. SA
---
FROM: Texas, USA
LISTEN TO: Say It Now
In late 2022, Hannah shared 'Say It Now', the excellent first single from her debut album due next spring. She's also supported the likes of Arlo Parks, Bartees Strange, Frankie Cosmos, Beach Fossils, Wild Nothing, Wet and more out in the States. Living in New York and studying at NYU, 20 year old Hannah produced her early music all through her iPhone 7 using Garageband iOS, an iRig, microphone and guitar. SOC
---
FROM: Stockholm, Sweden
LISTEN TO: All The Time And Everywhere
Swedish four-piece Girl Scout formed while studying jazz at Stockholm's Royal College of Music, but feeling homebound through the pandemic had the band playing for their own pleasure and reverting to the bands of their youth. Reinventing themselves to fit the guitar-driven band format, they bring a new, exciting passion to an old sound. FH
---
FROM: London, UK
LISTEN TO: Pressure
Tendai has established his voice with a flurry of singles over the last eighteen months; one that is outwardly cinematic, but not afraid to be pensive and introspective either. Extending natural instrumentation with his formidably sharp production talent, tendai's soundscapes mirror both the chaos and loneliness of city life – the result is unmistakably appealing. FH
---
FROM: Lincoln, UK
LISTEN TO: Landslide
Signed to hot new band incubator Nice Swan Records, Buzzy indie upstarts The Rills have had a big old 2022. With a headline tour, a long list of key tastemaker attention, and a heavily active TikTok following (how modern – Ed), they've also got a new EP coming early in 2023. SA
---
FROM: Leeds, UK
LISTEN TO: Pink Champagne
Rising to fame through social media and make up vids, Abby is now carving out a path through music. She kicked off with the release of her debut single 'Paramaniac' and shortly followed with her first EP 'Ashes'. On the live front, she supported Halsey on tour earlier this year and is about to hit the road with Pale Waves. SOC
---

FROM: Bristol, UK
LISTEN TO: Body
This Bristol based trio are one of the leading lights in the current queer punk scene, following a year where they have not-so-quietly built a following worthy of their punchy shows that can feel like ten buckets of ice cold water chucked straight in your face. After several impressive support slots, 2023 is looking like the year where they set the pace at the front of an already impressive scene. JM
---
FROM: Nottingham, UK
LISTEN TO: Checking Out
Citing a wide range of influences such as LCD Soundsystem, Mitski, Big Thief and Wilco, Divorce led 2022 with their singles 'Services' and 'Pretty', following up with the release of their first EP 'Get Mean'. Over the summer, they hit the festival circuit and also embarked on a UK tour of their own, including sold out shows in their home of Nottingham. SOC
---
FROM: Birmingham, UK
LISTEN TO: Cold Summer
With a feature on Loyle Carner's new album, an AIM Award, nd more tastemaker press than you could shake a very big stick at, Wesley Joseph looks primed for very big things in 2023. Regularly collaborating with the likes of Jorja Smith and A.K. Paul, it's easy to see why too. SA
---
FROM: Cambridge, UK
LISTEN TO: Swing!
Ellie creates self-aware alt-pop from her bedroom studio – playing and recording all instruments, layering her vocals, producing and sampling anything else she can find around the house (including saucepans, mugs and more). Reaching more than 15 million streams across her catalogue so far, it seems to be going rather well. SOC
---
FROM: London, UK
LISTEN TO: Dithyramb
Debuting in 2021 with a collection of spoken-word jams, this London outfit have since sought to grow into a less traditional and rigid approach, dispersing their identity across diverse fields. Led by co-frontmen Jesse Hitchman and Lennon Gallagher (yes, rkid's kid), the quartet aspire to creative and intellectual heights with little consideration of accessibility. FH
---
FROM: Leeds, UK
LISTEN TO: The Dance You Sell
Forming their band in Year 8 and dropping a debut EP in the midst of their A-Levels, L'objectif may be the not-so-new kids on the block but don't let their youth fool you. The teenage quartet can inspire feelings of familiarity in one moment while being entirely unrecognisable in the next; beginning with an easy-to-define post-punk sound on 'Have It Your Way', the Leeds outfit have since shifted into something more inventive and playful with their second project, 'We Aren't Getting Out But Tonight We Might'.
Frontman Saul Kane leads drummer Louis Bullock, guitarist Dan Richardson and bassist Ezra Glennon forward with barrelling momentum, with a year of raucous live shows under their belt – now allowed to enter venues with an age limit, the band easily translate their passion for chaos into a stimulating performance.
The band's newest single, 'The Dance You Sell', even address this desire to move on, freeing themselves from any false nostalgia for a comforting time that featured handcuffs only visible with rose-tinted glasses removed. Desperate to express their ever-evolving tastes and thoughts through a medium they've grown up around, L'objectif consistently display a thoughtfulness far beyond their years. FH
---
FROM: Dublin, Ireland
LISTEN TO: Kiwi
EFÉ is Dublin-based Anita Ikharo, whose 2020 self-released debut EP 'What Should We Do This Summer?' set off a chain of events that saw her quickly navigating an unfamiliar and often overwhelming new industry. Her 'VITAMIN – C' EP captures the aftermath of this chapter in Anita's life. EFÉ recently supported JPEGMAFIA in Dublin, played at The Great Escape Festival and twice at Glastonbury. SOC
---
FROM: Abbotsford, Canada
LISTEN TO: The Ruler
Raised on the music of Dolly Parton and Loretta Lynn, country music was Canadian Cate Canning's first love. Having moved to London right before the pandemic hit, she's followed the wise words of 'living more than you write', absorbing every corner of every street and sunlit park of the city alongside her rag-tag, adopted community of musicians – including Maisie Peters (yes, she's Cate as in 'Cate's Brother'), Rory Adams and Dylan Fraser. SOC
---
FROM: London, UK
LISTEN TO: Consistent Dedication
Debuting with a thrashing goth-rock track, musician and poet Jojo Orme is a perplexing but beguiling individual. Darkness and dexterity reek from the metronomic music and meticulous fashion of her core influences, Interpol and Kraftwerk, and her own off-kilter grooves serve as a life-affirming, avant-garde expulsion of self. FH
---
FROM: Yorkshire, UK / Copenhagen, Denmark
LISTEN TO: Baby Teeth
Formed by close friends and songwriters Hannah Wilson (from Yorkshire) and Julia Fabrin (from Copenhagen), Dolores Forever met at a house party in London, connecting over their love of Mitski, Sharon Van Etten, Stevie Nicks and the Spice Girls. The duo broke through this year with the release of their debut EP 'Baby Teeth' and follow up tracks 'Funeral' and 'Rothko'. SOC
---
FROM: New York, USA
LISTEN TO: Olympus
Blondshell, otherwise known as New-Yorker Sabrina Teitelbaum, grew up finding comfort in legends such as Patti Smith, Joy Division and the Velvet Underground. She later graduated to open mic nights around Manhattan, discovering her sexuality and developing her confidence in telling her own stories. SOC
---
FROM: London, UK
LISTEN TO: Cupid
If you've had a song on a FIFA soundtrack, you know you're going places. Rose Gray has already scored that win with her track 'Prettier Than You'. Add to that loads of Radio 1 play, tastemaker press and other hype, and it's no wonder she's seen as one of the UK's most-likely-to. SA
---
FROM: Edinburgh, UK
LISTEN TO: Kill You
Having spent the majority of 2022 either on the road or recording in the studio, Edinburgh's Swim School are starting to make serious waves on indie's rugged shores. The band's first new music of 2022, 'Kill You', is a fuzzy, grungy delight that tips its hat at their undoubted potential still to come. SA
---
FROM: London, UK
LISTEN TO: Nosebleed
Etta Marcus makes the kind of soaring widescreen pop that feels like it can soundtrack the film of your dreams. Beautifully evocative and full of vivid imagery illuminated by a gorgeous yearning voice, Etta's songs so far are perfectly crafted sketches that offer pure introspection as you lose yourself in the London singer's atmospheric world. MY
---
FROM: Norwich, UK
LISTEN TO: XO
lozeak has ticked off the big online checkpoints already – 48 million likes on TikTok?! – but its her diverse, emo-influenced music that's grabbing the attention. With fans including Bring Me The Horizon's Oli Sykes and Frank Carter, she's definitely a star in
waiting. SA
---
FROM: Brighton, UK
LISTEN TO: Perfume
Best known as the face of the SootHouse YouTube channel and for leading the storyline of Dream's Minecraft series, Wilbur Soot is now a very different frontman indeed. Sonically operating safely within the walls of British indie, his style is lent to commonplace topics such as failed romance, frustrating politics and general loss.

There's a reason this commentary is so relatable, though, and an intense following across the country has elevated Lovejoy's live shows into a true cult experience. Sardonic lyricism and deafening applause have shadowed the group's journey, even through a year with no releases – their next step is sure to cause an indie implosion. FH
---

FROM: Southampton, UK
LISTEN TO: X&Y
Not long ago Caity was an average student working at her local Co-Op, before she posted a TikTok of her singing and went to bed. The next morning she woke to millions of likes. Now, she's signed to EMI and dubbed "the Gen Z Lily Allen". Recent tracks 'Friendly Sex' and 'X&Y' both became runaway viral hits, with the latter entering the UK's Official Singles Chart. SOC
---
FROM: London, UK
LISTEN TO: Being Me
Louis Culture made his name known in London's burgeoning underground scene, his upward mobility surging when his anthem 'Being Me' was selected by fashion house Louis Vuitton to soundtrack their 2021 summer campaign. With an eclectic sound, thoughtful lyrics and a loyal squad behind him, Louis Culture is on the cusp of great things, for himself and for London's music and culture scenes at large. SOC
---
FROM: London, UK
LISTEN TO: If I Built My Home From Paper
Already inspiring a fanbase of like-minded teens, 17-year-old Lexie Carroll excels at detailing the heart-wrenching experience of growing up in such an uncertain world. Her indie-folk-pop fusion offers raw vocals and melancholic soundscapes, but a vulnerable sensibility above all. Still taking time to celebrate the hopeful moments, her kind-hearted magic is totally enchanting. FH
---
FROM: Portsmouth, UK
LISTEN TO: Gmaps
cowboyy are a musical collective formed by vocalist, lead guitarist, producer and songwriter Stanley Powell, bassist Reubin Yarnold, guitarist Kai Smith and drummer Rhys Teal. Pulling inspiration across everything from math rock all the way to jazz, post-punk and electronic music, they strive to create a unique sound. SOC
---
FROM: Inverness, UK
LISTEN TO: complex (demo)
Until recently working in a coffee shop, Katie's songwriting and vocal abilities have kicked up a bit of a fuss. Following the independently released single 'Second Single Bed' and her 2021 debut EP 'Games I Play', her major label debut 'complex (demo)' quickly became a TikTok phenomenon, earning her a deal with Columbia Records and critical acclaim around the world. SOC
---
FROM: Munich, Germany
LISTEN TO: Swan Song
24 year old singer, songwriter, producer and activist Victoria Canal has lived everywhere from Shanghai, Tokyo, Amsterdam, London, and Dubai to Atlanta, New York, and Forth Worth. A queer, disabled, mixed-heritage activist, in 2022 Canal shared her emotive EP 'Elegy'. She toured the project with her first headline tour across the UK, Europe and US, and also appeared on Later… with Jools Holland alongside The 1975, Self Esteem and more. SOC
---
FROM: Cardiff, UK
LISTEN TO: Show Business
Debuting in 2021 with track 'Ladydaddy', 2022 has seen Alice follow up in style. On the live front, she's toured with Buzzard Buzzard Buzzard and performed a special show with Black Midi and Cate Le Bon. Her work has seen massive support from BBC Wales, including an 'artist of the week' spot. SOC
---

FROM: London, UK
LISTEN TO: Cardboard Box
When Little Mix parted ways earlier this year, they left a girl band shaped hole in the UK. Hot on their heels were FLO, three London girls with a love for 90s R&B and years of friendship behind them, who were quickly pinned as the ones who'd bring back British girl groups. Damn right they will. Within a few months they'd had a viral debut single and an EP under their belts that'd prove they're not merely a placeholder, but the ones who'll be stepping up to the big leagues. At just 19 and 20 years old, Renée, Stella and Jorja's careers are off to a flying start, and they're only set to go higher. With their debut EP titled 'The Lead', they're undoubtedly the ones taking it. AF
---
FROM: Manchester, UK
LISTEN TO: A Little More Time
Balancing Act have been ramping up to the release of their debut EP across 2022, finally arriving this November. 'Malice In Tone', produced by East London production duo Sunglasses For Jaws, sees the group confront the risks and anxieties of leaving home in search of something bigger. They recently performed their first two headline shows, one at London's Sebright Arms and one at Manchester's Castle Hotel, both of which sold out. SOC
---
FROM: Philadephia, USA
LISTEN TO: Billie Eilish
It's unlikely that anyone's TikTok FYP didn't feature Armani White this year. Inspired by the sounds of Ludacris, State Property and Eminem, he's been creating tracks since age 11. After taking a couple of years out due to personal tragedies, 2022 has seen a massive return for the MC. "The reason why I call my songs happy hood music is because I went through a lot of trauma and pain," Armani says, "and I take that dark, murky color, throw it at the wall and watch a rainbow come out." SOC
---
FROM: Hawaii, USA
LISTEN TO: See Through
Originally hailing from Kauai, where he was raised by a family of musicians and grew up on a diet of soul legends such as Gladys Knight, Jimi Hendrix, Prince and The Beatles, Eli made the move to the UK this year. He's since been cutting his teeth with some of the UK's most exciting artists, with EP 'Aloha Soul' reflecting his blend of tropicana, timeless guitar pop and soul. SOC
---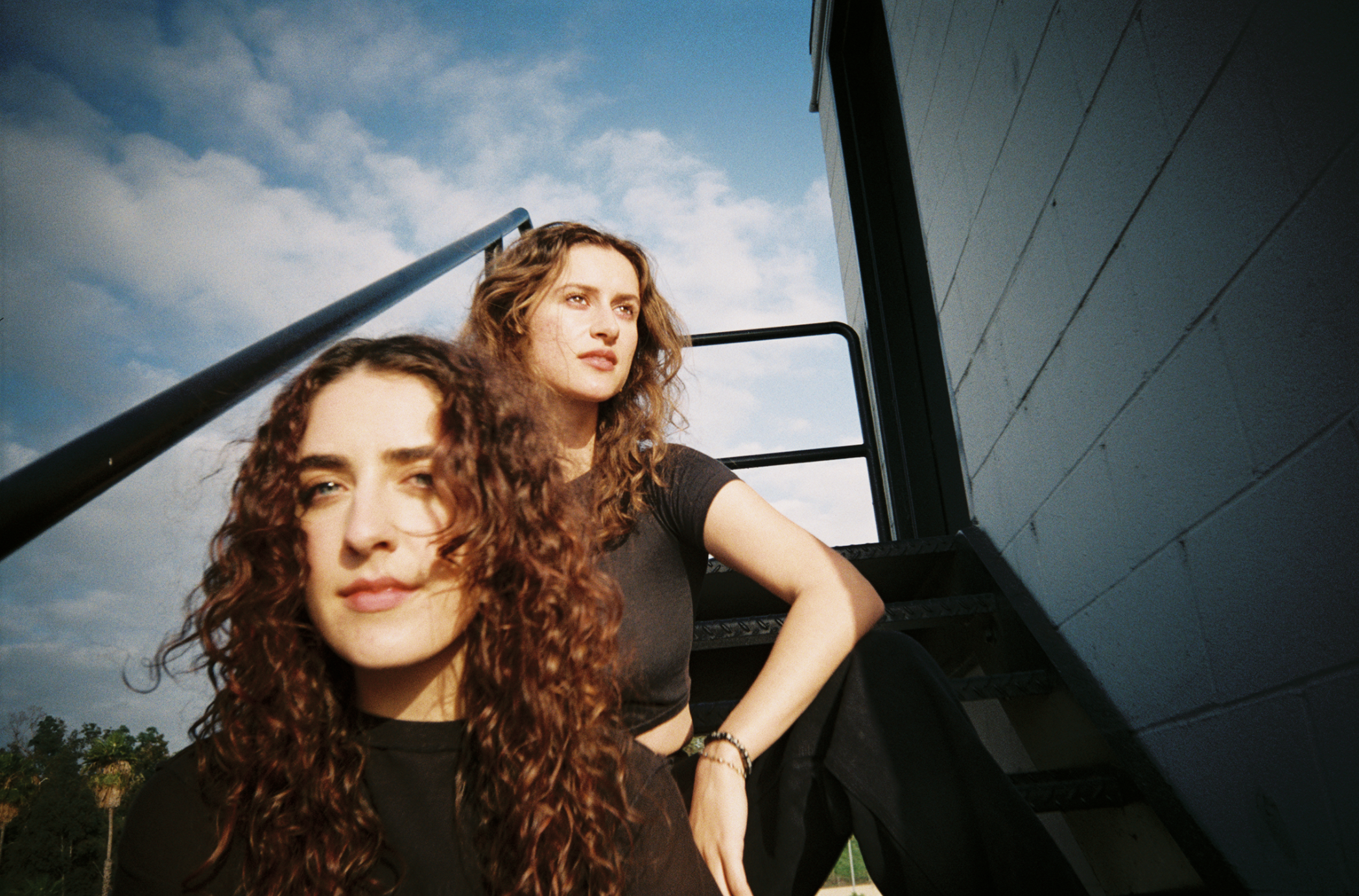 FROM: London, UK / Los Angeles, USA
LISTEN TO: Dog Eat Dog
Tommy Lefroy are Wynter Bethel and Tessa Mouzourakis, a name born from Jane Austen's real life Mr Darcy. Inspired to start a band after watching boygenius live, they moved to London and released their debut EP 'Flight Risk' in 2021, which amassed over 20 million streams. With queues around the block for their performance at The Great Escape, and a summer of sold-out tours and festival triumphs, they completed a headline run across the US and announced their first-ever UK headline tour for December. SOC
---
FROM: Belfast, Northern Ireland
LISTEN TO: To You Tonight
Charlie Loane's experiences with mental health, substance abuse, trans life, and much more might sound like quite the pitfall, but ultimately the songs resulting from that journey are celebratory. Breaking stigmatised topics down into heartfelt bops, piglet removes expectations in the hope of reflecting his love in its most genuine form – whether he succeeded is up to you. FH
---
FROM: London, UK
LISTEN TO: Your God Owes You Money
The brainchild of childhood friends Joel Douglas and Tom Butler, and with a name inspired by a make believe pub, 2022 saw The Queens Head release their debut EP 'Haunt'. The band draw influence from 70s alt-pillars Talking Heads and Ian Dury & the Blockheads, groups that took 'pop' forms and twisted them into new pathways. They've also been selling out London's Sebright Arms, The Lexington, The Social and Windmill Brixton, where they had a summer residency. SOC
---
FROM: Cheshire, UK
LISTEN TO: Gaslight
Cathy released her debut EP 'artificial' in 2021, all whilst juggling her A Levels. Her 2022 follow up 'spacegirl' sees her navigate the rocky terrain of adolescence through parameters of pop, multi-instrumental indie and shimmering electronics. As runner-up in BBC's Radio 1's Live Lounge Introducing competition, and with fans such as Ellie Rowsell and Arlo Parks, it is clear that Cathy Jain is going places fast. SOC
---
FROM: Southend, UK
LISTEN TO: Tupperware Party
Ellie Bleach is a proper pop star name – so it's lucky for us that the musician attached to it more than fits the bill. Taught piano by a pet healer at an early age… actually, do we need to go further? Probably not. That alone is enough to get any decent person listening to her razor sharp wit. SA
---
FROM: Leeds, UK
LISTEN TO: Baianá
Nia Archives isn't so much a 'might be', but more an 'already is, do catch up'. She's already won the BBC's Introducing Artist of the Year award for 2022, and the AIM gong for One to Watch. She's been on the BBC Radio 1, 6Music and 1Xtra playlists, and sold out her first headline dates in under twelve hours. All a very big deal, them. Bringing rave culture back in a big way, the last 18-months have proved Nia an artist that's coming through fast. SA
---
FROM: London, UK
LISTEN TO: Boy Girl
With only a handful of tracks to their name, moa moa's discography already offers a roller coaster of sonics; rapturous basslines, thick drum layers, slick synths and nonchalant vocals. Operating in a high-energy style that's as forward-thinking as it is nostalgic, their off-kilter tunes are hard to pin down but will grasp every aspect of your attention as you try to do so. FH
---
FROM: Kildare, Ireland
LISTEN TO: Impossible
April debuted in 2020 with EPs 'New Conditions'and 'Luna' This year's mixtape 'Starlane', released in October, saw her inspired by her move from Kildare in Ireland to London and learning to love by being herself. Her music sees threads of UK garage and drum'n'bass that pulsed through the countless nights spent exploring her new city, inspired by the eclectic,genre-hopping pop of artists like PinkPantheress and Shygirl. SOC
---
Read more of the Hype List 2023 in the December 2022 / January 2023 issue of Dork, out now.